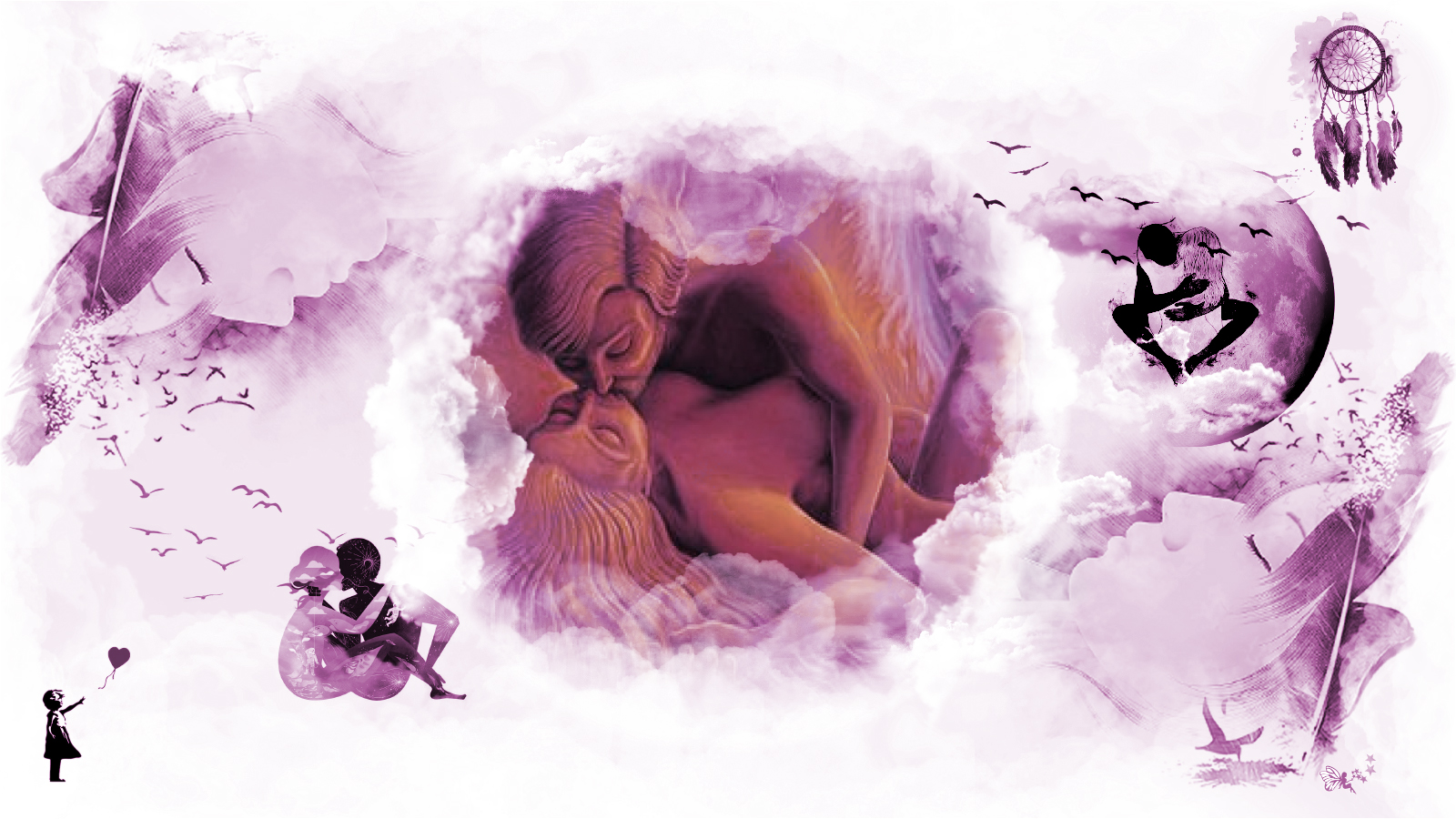 Dream Interpretation Sex | Dream Meanings
---
Freud believed that all dreams were wish-fulfillment dreams about sexual activity.
According to Freud, virtually every dream topic—from the phallic symbolism of a clenched fist or a tall building to the feminine associations of a cave or a rosebud unfolding—represented the release of sexual tension. Although Freud's classic work built a solid basis for dream analysis, Jung rejected Freud's idea of the libido being exclusively sexual and argued that Freud saw sexual symbolism in too wide a range of phenomena. According to Jung, sexual dreams were more likely to represent the search for perfect balance between the masculine and feminine principles within oneself. They served as pointers towards psychological growth and wholeness.
Today most dream analysts regard dreams as emotional safety valves. The energy behind the sexual drive is enormously important and can express itself in many different ways apart from genital sex, for example caring for others.
If this energy is blocked, however, it can lead to poor emotional health, and feelings of loneliness and low self-esteem. Your dreams show you in detail just how you are dealing with this important area of your life, and what is preventing you from feeling satisfied and healthy.
If you pay attention to your dreams, they will reveal your intimate and individual needs, thereby considerably enriching your waking life. See also ANIMALS; BODY; RELATIONSHIPS.
For a woman, a dream of changing her sex predicts an unexpected honor or success in the family; but for a man to dream of having a sex change portends a necessity to make an embarrassing explanation regarding his sexual inadequacy.
Sexual teasing in a dream indicates the realization of an unworthy ambition.
Otherwise, see Intercourse, Orgy, Impotence, Incest, or Sexual Organs.
Dreams with sexual themes are very frequent and are not always easy to interpret. Often, you have to frame them in the appropriate amorous context. That is to say, if you have problems in your sex life, the dream scenes that you produce while sleeping reflect these preoccupations. In the same way, with sexual themes, the influence of childhood is the most powerful, as it is during this time when you start to conceive of sex as something dirty or sinful. The field of intimate relations offers more recurring dreams. So, sometimes heterosexual people dream that they are making love with someone of the same sex. In most cases, these dreams represent the desire of the protagonist to possess the characteristics of the partner. During the days preceding a wedding, the engaged couple also tend to experience erotic dreams in which they imagine that they are having sex with other people. These scenes are directly related to the fear and anxiety that is produced in many individuals prior to the promise of matrimony. In general, you can say that dreaming that you maintain a sexual relationship with your partner or someone you know could reveal attraction towards these people, but it could also be a result of an anxiety situation. However, if you dream that you are making love to a stranger, it is possible that you are dissatisfied with certain aspects of your life, as you are searching in the unknown for what you have not found in your own heart. (See ADULTERER, LOVE, KISS, HARUM, and INCEST)
A strange superstition says that if you dream that you are in a brothel, your domestic life will improve.
If you change sexes, it foretells success within the family.
Having sexual relations in a dream or seeing others having sex may indicate repressed desires for physical or emotional love, as well as the urge to "bond" and create new life. Sexuality is too complex and confused an area of modern life to capture here its broad range of possible meanings.
Perhaps the most misunderstood symbol in dreaming, sex is ultimately about connection and integration. When sex appears in a dream, it is imperative that you put your personal reactions to sex and sexuality aside in order to arrive at an accurate interpretation. Detaching from the thoughts and feelings triggered by the characters involved in the act of sex in your dream is even more crucial to this process. This can be difficult for many people to accomplish. Sex in dreams can be an area of great concern for many people. While some sex dreams are experienced as pleasurable and erotic, more often than not people report dreaming of sexual encounters as troubling because of the nature of the sexual act they dreamed of or the partner with whom they were engaged. However, once examined through the language of symbols, sex loses its potency and charge, while revealing so much more. When two people have sex, on at least some level they are trying to get as close to each other as they possibly can.
The act of sex can be defined symbolically as two separate energies attempting to merge into one. Therefore, sex is symbolic of the process of integration.
If you remove any personal projections that come up around sex and how it was played out in your dream, the interpretive meaning rises above any potential embarrassment or shame. Though sometimes more difficult to accept, this also applies to sexual encounters that have societal taboos associated with them, such as those involving incestuous relationships or illegal activities. Whoever you are having sex with in your dream represents a character aspect that your unconscious is telling you needs to be integrated into your personality.
If you are witnessing a sexual act, then you will need to consider what character aspects of yourself are being expressed by the people having sex.
The message of integration still applies, but it will connect more to parts of your personality that need to join forces. Perhaps a life situation is demanding different areas of your skill sets that, if combined, will empower you to be effective in a way that is currently eluding you.
(1) Having sex in a dream is usually a straightforward expression of sexual desire. Sex with someone other than vour partner may express desire for that person and / or dissatisfaction with your partner.
(2) Uninhibited sex in a dream would suggest that the dreamer's actual sex life is inhibited.
(3) Dreams may reveal patterns in your sexual relationships that you have not been aware of. What sort of person attracts you in vour dreams? How do you feel about this or that aspect of the sexual encounter?
(4) Another reason for paying great attention to dreams depicting sexual relations is that the shadow may be very prominent in sex; so here is a way of getting to know your alter-ego, the hidden part of yourself.
(5) In dreams of sex your partner may symbolize some part of your own psyche, for example, your anima if you are male, your animus if you are female, and the sexual act will then be a symbol of the union of opposites which leads to wholeness and balance in the personality.
---
---
---